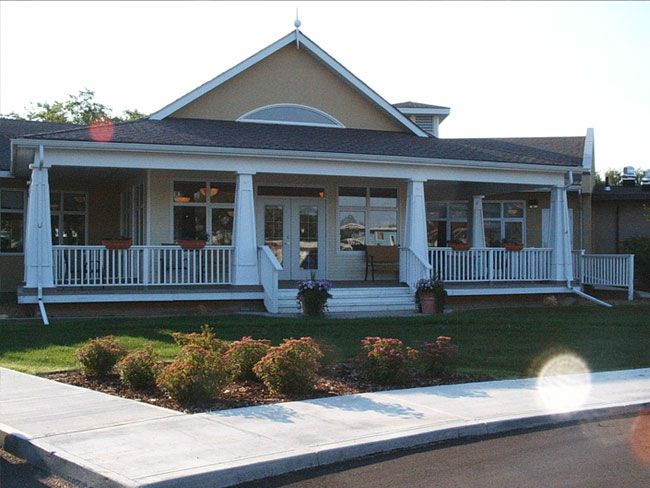 The Sunshine Lodge consists of 78 rooms which includes 6 couple suites.  The lodge is equipped with a kitchen, dining, laundry, sitting rooms, indoor and outdoor activity areas.  Each single room is equipped with a single bed, dresser and a nightstand.  Couples rooms are equipped with 2 single beds, dresser and a nightstand.  Rooms in the 100, 200 & 300 wings are equipped with a bar sized fridge.
Services Provided
Meals
Linen and Towel Service
Personal Laundry
Social / Recreational Activities
Home / Yard Maintenance
24-Hour Non-Medical Staffing
Services Provided by others
Transportation
Foot Care
Personal Care
Home Care
Assistance with Medication
Contracted Hairdresser 1-2 days per week
Downloads
Monthly Rental Rates
Basic Rent
100, 200, 300 wings
$1,275
Basic Rent
400, 500 wings
$1,143
Basic Rent
700 wing
$1,184
Basic Rent
Couples Rooms
$2,076
Laundry
Do your own using our facilities
$10
Laundry
Weekly Service
$40
Laundry
Couples Weekly Service
$75
Cable
Add $2.50 for GST
$50
Parking
$15
Air Conditioner *
For usage in May - Sept.
$15
*Residents must provide own portable style air conditioner
Seniors whose annual income is over $28,835 will have $395 / month added to their basic rent.
Photo Gallery
Apply Today
If you are interested in applying for residency at Sunshine Lodge, please contact us at (403) 823-3290 for further information.
© 2020 - Drumheller & District Seniors Foundation